Dear Customers, Please be informed that our company will be closed from 01/16/2023 to 01/31/2023 for Chinese New Year Holidays. All orders placed during the holidays will be arranged after our workers get back to work in February. Thank you ...
Lee mas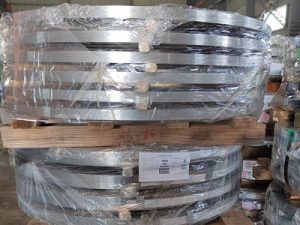 Where does steel come from? The main raw material for ironmaking is iron ore, and the main ingredient of iron ore is Fe2O3, without carbon; The second raw material for ironmaking is coke, and part of the coking carbon remains ...
Lee mas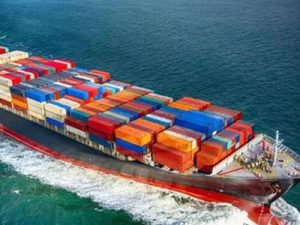 Since the beginning of international shipping in the second half of last year, sea freight rates have been "stepping up" like bamboo festivals, and there seems to be no stopping at all, and the main factors affecting sea freight rates ...
Lee mas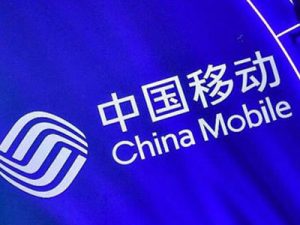 In 2020, Huawei and ZTE, with the help of the three major domestic operators, 5G equipment shipments had been among the top communications manufacturers. And the three major operators were so aggressive in the procurement of Huawei, ZTE communications equipments, in addition ...
Lee mas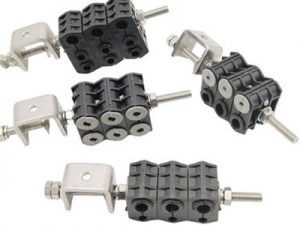 The Usage and Installation of Feeder Cable Clamp As a cable fixing device, the feeder cable clamp is suitable for communication base stations, direct-release stations, indoor coverage systems, wireless paging and microwave communication systems, and plays a fixed role in the ...
Lee mas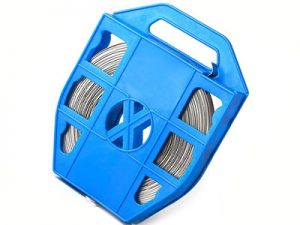 Stainless Steel Banding - Plastic dispensing case in red or blue BAND-12 1/2″ Stainless Steel Banding 1/2″ x .03″ x 100′ roll Stainless steel type 201 2,000lb break strength BAND-34 3/4″ Stainless Steel Banding 3/4″ x .03″ x 100′ roll Stainless ...
Lee mas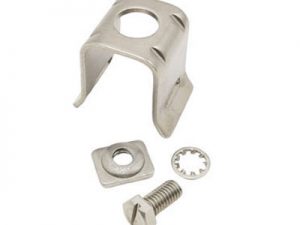 One of our clients from United States placed an order for Universal Tower Stand-Off Adapters (10 Pack), and our workers are producing them. The universal stand-off adapters are made from 304 stainless steel, it has a 3/4" through hole to accept ...
Lee mas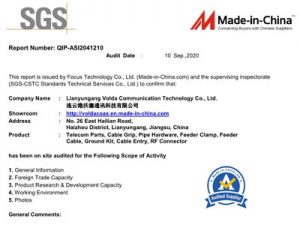 Volda joined China's largest business platform Made-in-China.com on September 10th and has been audited as a reliable supplier by SGS for telecom parts, cable grips, pipe hardware, feeder clamps, feeder cables, cable ground kits, cable entry and RF connectors. Welcome ...
Lee mas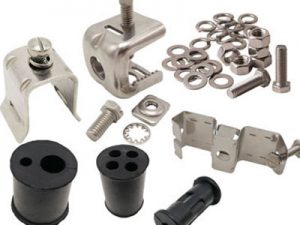 Adaptador de ángulo de acero inoxidable 304 con orificio de 3/4 "para suspensión a presión ...
Lee mas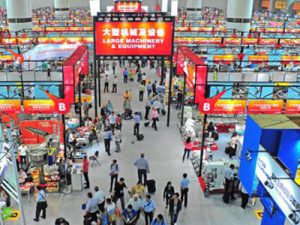 La 128a Feria de Importación y Exportación de China (Feria de Cantón) Fase Fechas: Fase 1:15 al 19 de octubre de 2020 9: 30-18: 00 Fase 2: 23-27 de octubre de 2020 9: 30-18: 00 Fase 3:31 de octubre de 2020 -4 de noviembre de 2020 9: 30-18: 00 ...
Lee mas